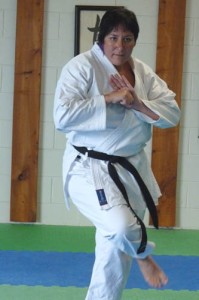 Hello and welcome to the official website of The Hamilton Koryukan (formerly Kobukan Martial Arts). We have been training children, teens and adults in Hamilton for more than 20 years.
Our Dojo (gym) is situated centrally in Rifle Range Road Hamilton (see the map under the Contact page).  We teach all levels from beginners to advanced, and very young to not so young.   We offer a supportive and challenging environment with a strong feeling of family throughout.
My Name is Erin Gamble, and I am the head instructor at the Hamilton Koruykan. If you are considering pursuing martial arts, then drop me a line via our  Contact page, or you can phone me on the number given on the same page.   I look forward to hearing from you.