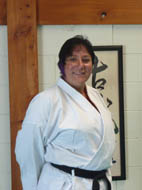 Sensei Erin Gamble, began training in 1992 under Sensei Richard Leong in Okinawan Karate Do (Shotokan), and switched to studying Koryu Uchinadi with Sensei Phil Beale in 2004.
Erin holds a 4th Dan black belt in Koryu Uchinadi, received in May 2019 from Hanshi McCarthy and is a certified renshi level instructor of Koryu Uchinadi.
Erin assumed the role of head instructor of the Hamilton Koryukan (or as it was called then, Kobukan Martial Arts) in 2013.
---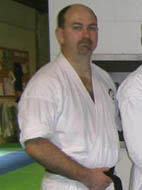 David Harris, holds a 2nd Dan black belt which he received in May 2016 from Hanshi McCarthy.
David instructs children's and adult's classes at the Hamilton Koryukan.
---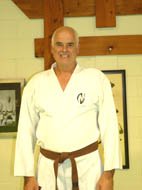 Roger Taylor, holds a Yudan (Black belt, no dan grade) which he received in June 2015 from Shihan McLellan on behalf of Hanshi McCarthy.
Roger instructs children's classes at the Hamilton Koryukan.